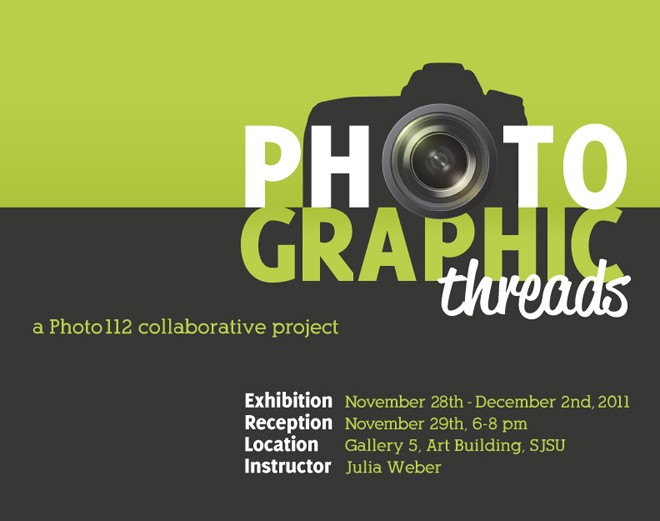 Over the course of two and a half months, the students of Julia Weber's Color Photography class worked collaboratively on a project titled Photographic Threads. The idea behind this project was to create a thread of images that started with William Eggleston's iconic photograph Memphis.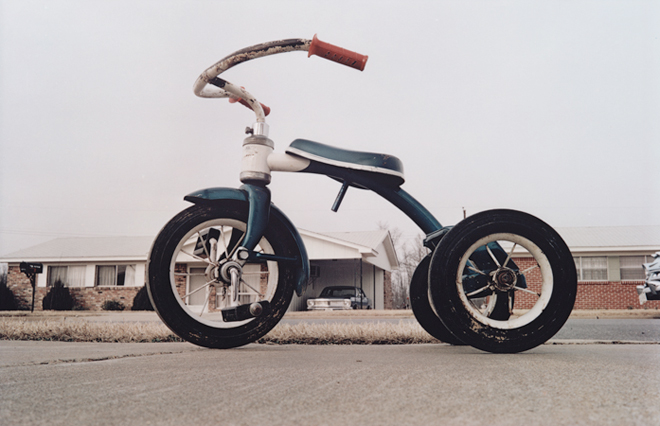 The first student had three days to take a picture that was inspired by Eggleston's image. That student would then send it to a second student who was given the task of taking a photograph inspired by the preceding image. This thread continued until each person in the class had taken a picture. Whether it was color, object, atmosphere, or mood, the connection between the images could be concrete or abstract.
Works by Allison Ricigliano, Katie Bauer, Joel Valencia, Richard Chung, Sarah Pannell, Jesse Barbon, Morgan Anderson, Christian Faragalli, Alicia Aldama, Sarah Bauer, Joaquin Barreto, Chan Mon Min Htin, Judy Chen, Jackie Phung, Samantha Wendland, Carole Cheng, Jessica Boaz, Justin Molina, Jasmine Ferrer, Megan Groden & Ashley Dix.
Exhibiton: November 28th – December 2nd, 2011
Reception: 6 – 8 pm, November 29th
Location: Gallery 5 (Art Building)