Please join us this Friday, October 25th for a fun-filled, informative day of events featuring the College of Humanities and the Arts, including our Photography Program!
The day will feature:

11am-2pm: student organization exhibition in Art Quad including demonstrations with various media, including photography (Sun prints pictured below!)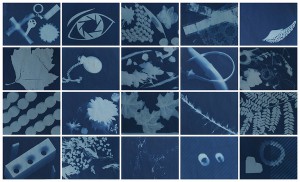 1-4pm: student showcase in the Student Union Barret Ballroom (2nd floor) including a professional lighting setup and Photo Booth
Also, The Photo Palace, a traveling darkroom housed in a former school bus, designed and run by one of our former Photo students, Anton Orlov who has travelled around the country running photo workshops in his bus!
Refreshments will be provided. Upload pictures on Instagram and hashtag #2013HADay for your chance to win a prize. We will select pictures and announce winners every hour during the showcase.
Please join us and spread the word! We look forward to seeing you and/or your friends there!