Reason & Reverie: Photography Faculty Exhibition
Thank you to all who participated and showed up, this show was a great success! For those of you wanting to view images from the opening/faculty walk-through, please skip to the bottom. We are very proud to have so many talented faculty for our students to study with.
Gallery Office Release Description:
The Department of Art and Art History was delighted to present this periodic opportunity to view recent works by current faculty in the area of Photography. Featured are a divergent group of eight artists who, although displaying a wide range of media, style, and technique, share an interest in working with photographic media and a devotion to teaching. This exhibition is both provocative and stimulating, revealing both a variety of aesthetics, materials, and techniques as well as a cohesion of consciousness and contemplation.
Eliana Cetto explores identity and power. Through video installations, performance, and alternative processes, she works to decolonize, and utilizes ritual, trends, and "selfie" culture as tools against patriarchy. In Don't Cry, Cetto engages vulnerable conversations around emotions and society, and in Your Abuela's Prayers Still Protect You, she critiques cultural stereotypes and reacts against gender violence through the language of traditional healing and curanderismo.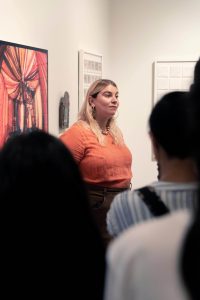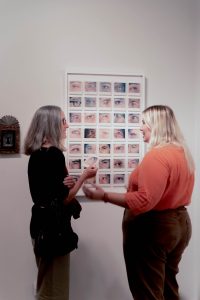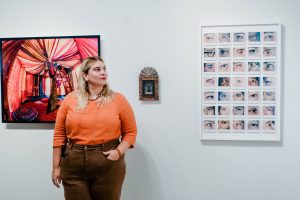 Binh Danh's work deals with mortality, memory, history, landscape, justice, evidence, and spirituality. His exhibited work focuses on the 19th century photographic process of daguerreotypes, applying it to an investigation of the United States National Park system during its anniversary year.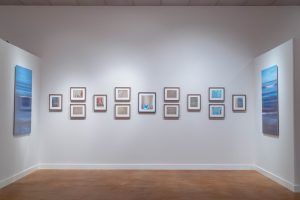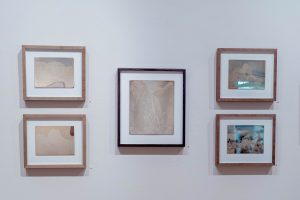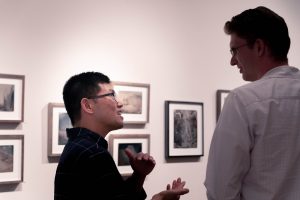 Jonathan Fung is a San Francisco Bay Area photographer, interdisciplinary artist, filmmaker and social activist. His work explores the human condition, cultural and social issues, especially the human injustice of modern slavery. In PREY, Fung seeks to spread awareness about human trafficking, particularly of children who should be protected instead of being a commodity that is for sale.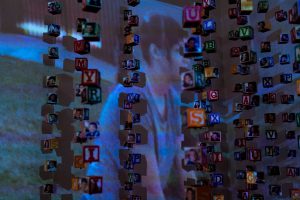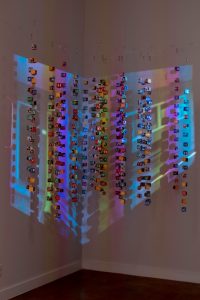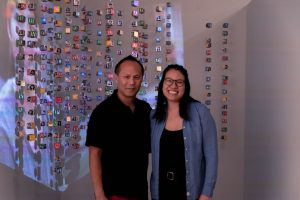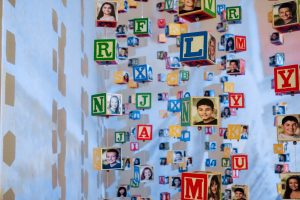 Victoria Heilweil is a photographic artist and independent curator who seeks the tension between the grotesque and the beautiful, between the subject and the treatment. Her exhibited work In Plain Sight is inspired by Wabi Sabi, a philosophy and aesthetic that stems from Japanese Buddhism, and utilizes marks as individual narratives that are intimate yet revealing, unique and historical.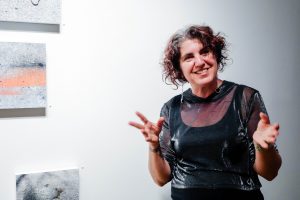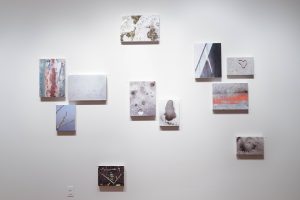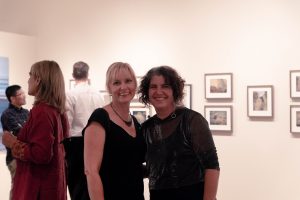 Dan Herrera is a photographer who combines storytelling with 19th century printing techniques and hand-made processes. In an age of megapixels, camera phones, and a perpetual stream of digital images, Herrera's work invites the viewer to slow down and to experience work where the lines between photographic realism and painterly illusion are blurred. In Vaudeville, he constructs and photographs miniature sets and combines them with photographs of people and life-size props.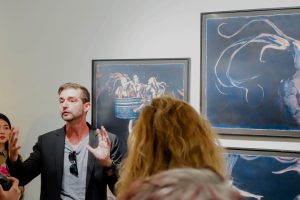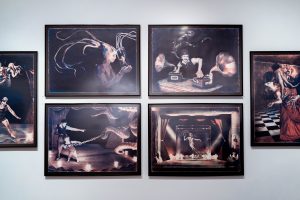 Robin Lasser is an artist who produces photographs, video, site-specific installations, and public art dealing with socially and culturally significant imagery and themes. Sari Dress Tent is a collaboration between Lasser and Adrienne Pao. Through the humor of an oversized dress, Lasser and Pao reference specific body and land topics pertaining to the place and culture where they are located. The exhibition includes a film documenting the Sari Dress Tent project by Edwin Vargas and a project catalogue designed by Karen Tsugawa.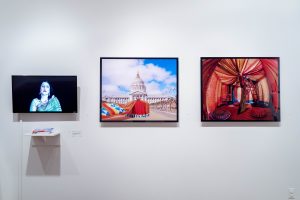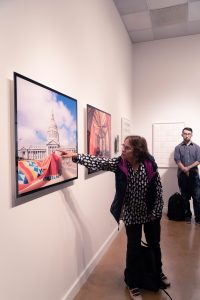 Valerie Mendoza is an image-based installation artist, writer and educator who investigates the interaction between history, memory, culture, and language. During the fall of 2017, she was an artist in residence in Portugal at DE LICEIRAS 18 where she worked on Café Espelho. This installation resembles a small café in Portugal that serves a vital purpose as a local meeting place and focuses on the housing crisis there.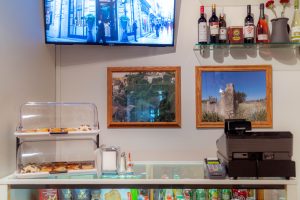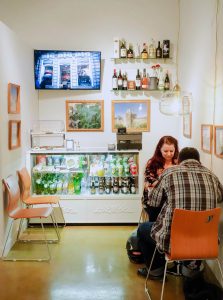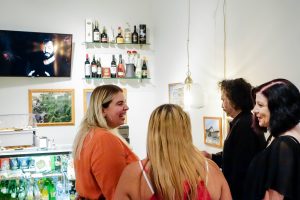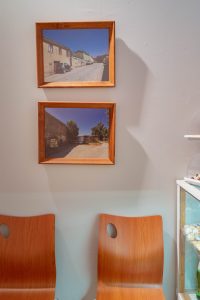 Yvonne Williams is a photographer exploring connections between spiritual thought and science, understanding consumer products and their impact on humans and the earth, water portraits, and urban trends. In FULCRUM, Williams sets out to create a contemplative space to get lost and then found in, to be refreshed by, and to find balance. Through this work she seeks to create beauty, replace hate, and offer stability between insanity/reason, fear/strength, faith/mistrust, and hope/despair.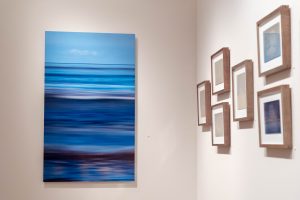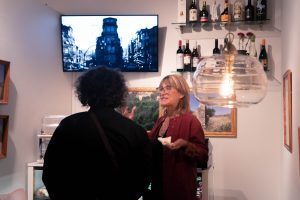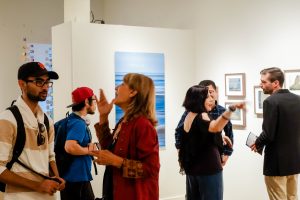 All of these artists have individually received noteworthy acclaim for their works. As a group, they combine significant successes in regional, national, and international exhibitions, public art commissions, and museum collections, as well as numerous grants and awards. We are delighted to have this opportunity to feature their thoughtfulness, craftsmanship, and vision in this special display.
Opening Night!